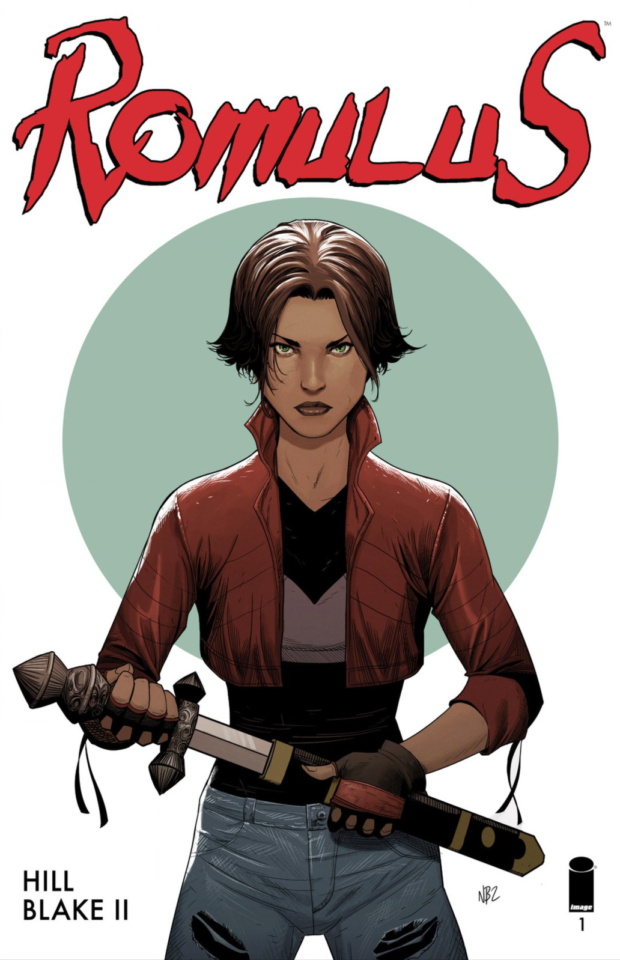 As superheroes continue to dominate multimedia, it's easy to forget that the comic medium has many more tales to offer outside of the Marvel and DC universes. Romulus, a new book by Bryan Edward Hill and Nelson Blake II under Image comics, is the perfect chance for comic fans new and old to experience what makes the format so unique and powerful. The engaging, action-packed first issue throws you into the fray and impresses on all levels. It is a promising beginning for what is sure to be an acclaimed and best-selling book.
"I'm a girl. So I get to live."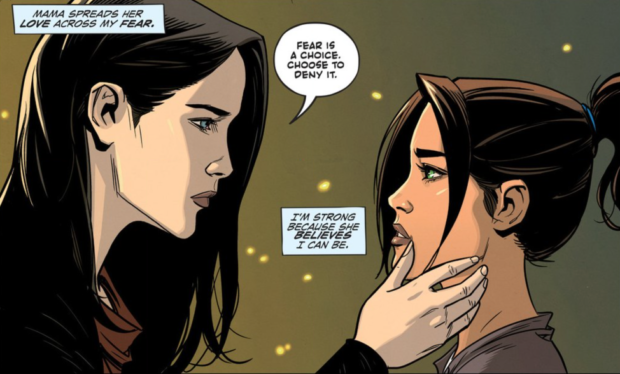 Ashlar, aka Ash, is born into the role of a "wolf" for the ancient Order of Romulus. The Order has been "the hands that turn the world" throughout history. Together with her mother, Axis, they are a pack of two that carry out the Order's dirty work. When they turn from the Order, mother and daughter are hunted by men whose strength comes not from training but from pills. The first few pages take us through Ash's formative years and the key events that shape her into the final wolf waging war against Romulus. It is swift and effective but never feels rushed. Forget weighty prologues, this is how you introduce a world and its mythology––through the characters.
"There goes my back molar."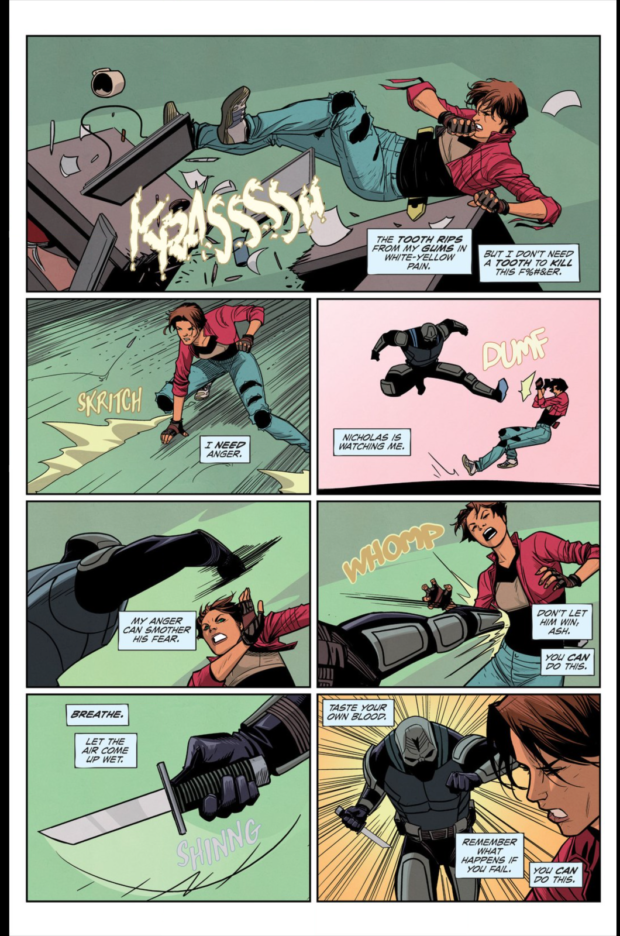 Hill's screenwriting experience is immediately apparent as he accomplishes more with less. Every line and word is chosen with explicit intent for maximum impact without succumbing to melodrama. I especially liked Ash's internal analysis of her combat, reminding me of Batman in The Dark Knight Returns. The action is balanced with just enough intrigue and story meat to leave you satisfied but craving more.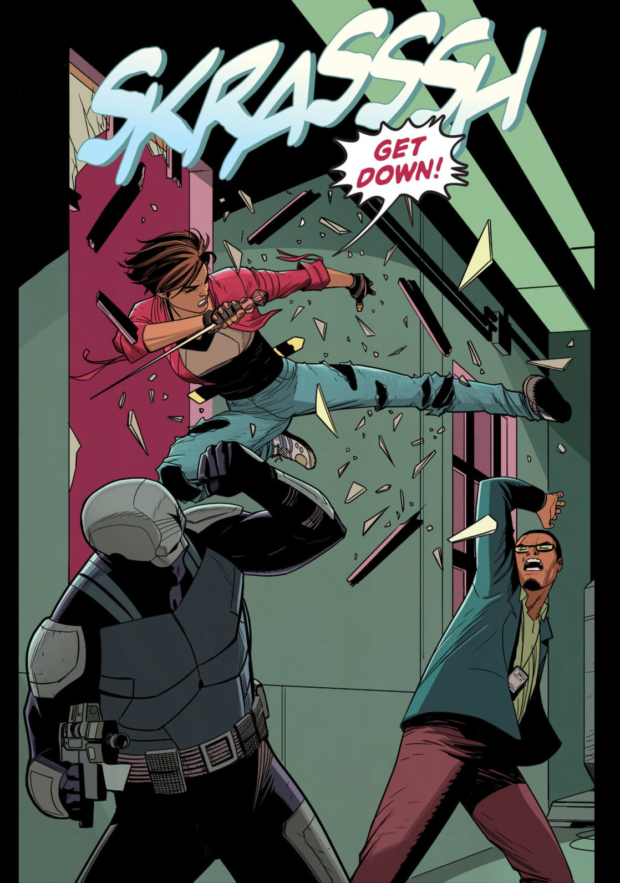 Blake's art is the perfect complement to Hill's prose. It is bold, cinematic, and fluid from one panel to the next. Facial nuance is top-notch, offering just enough detail without sacrificing style. You feel both the characters' emotions and the impact of every violent blow. But the true highlight of the book is the design of Ash. I'm a sucker for strong female asskickers, and Ash just may find a place alongside Buffy in my mind––very high praise, if you know my tastes. Ash is beautiful, skilled, confident, and yet still vulnerable. A hero destined for greatness.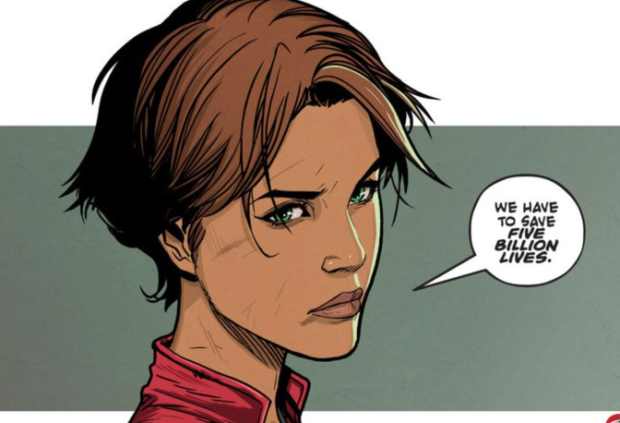 Romulus is a book that bleeds passion on every page. If the first issue is any indication, I expect this story and characters to send ripples through the comic industry and beyond. Keep an eye on this one!